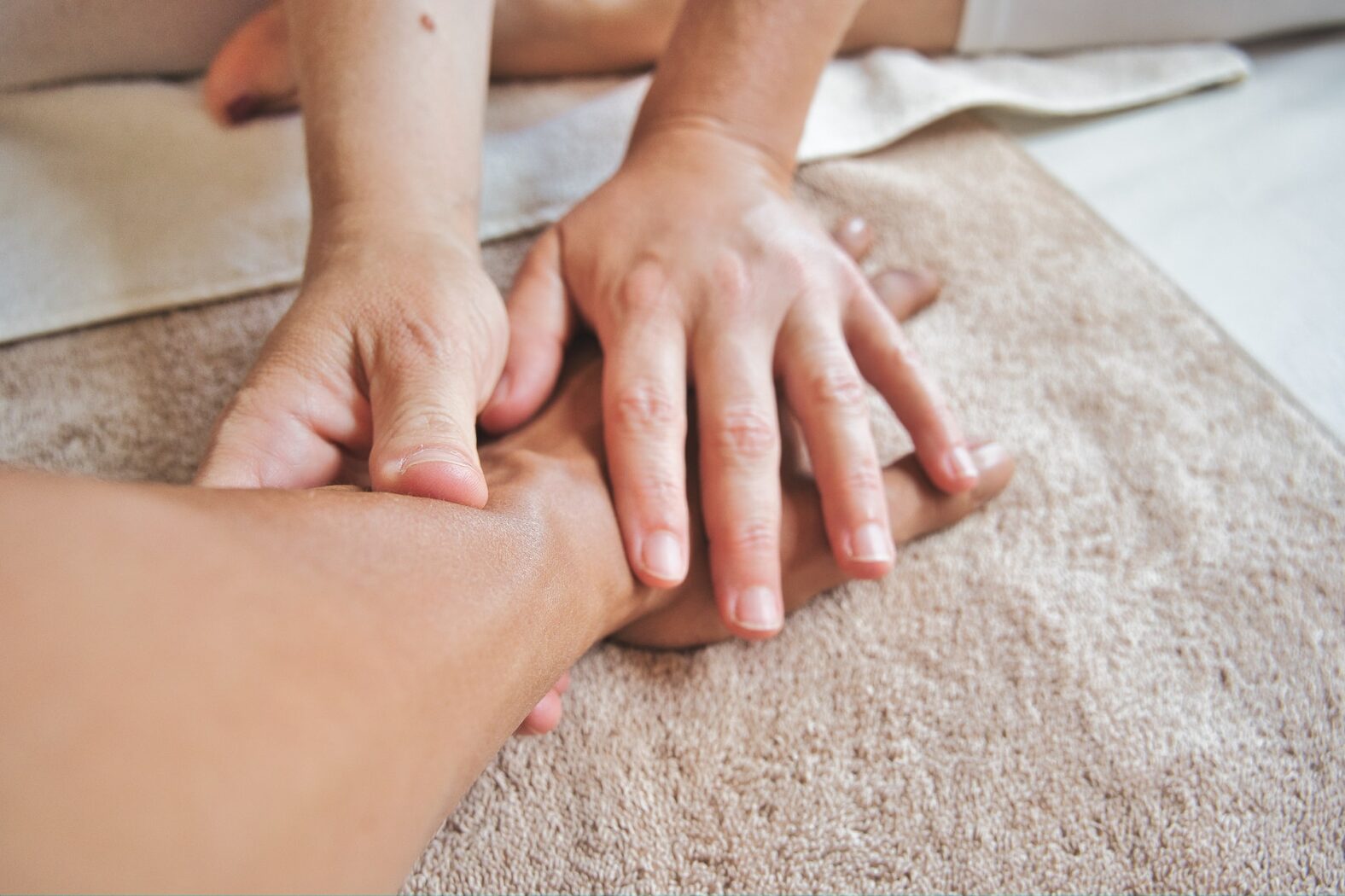 Ther-A-Con Physical Therapy
By Ann Constantino,
Photo by Conscious Design on Unsplash
Since 1995 Martje Van Werken-Glidden has operated a branch of her Eureka-based Ther-A-Con Physical Therapy practice in Garberville. A popular offering of local healthcare provider SoHum Health, her busy practice helps patients return to normal healthy function after acute injury or surgery, as well as providing treatment to improve quality of life for sufferers of chronic pain or other long-term debilitating conditions, such as stroke or brain injury.
Martje came to the United States from Holland in 1982, already a trained physical therapist. She moved to Humboldt County from the Bay Area in 1988. After establishing Ther-a-con in Eureka in 1995, the company began offering home health services in the Southern Humboldt area.
Ther-A-Con comes to Garberville
The hospital is able to take advantage of Ther-A-Con's full-time coverage for rehab services.
Dr. Mark Phelps, then an MD and medical director for the local district, approached Martje about opening a branch of her physical therapy practice in Garberville. Since then the local practice has grown from offering services 2 days a week to its current status of seeing patients Monday through Friday.
In addition to opening up more appointment times for out-patients, the hospital is also able to take advantage of Ther-A-Con's full-time coverage for rehab services for its in-patients and skilled nursing residents.
Martje added a new therapist and brand new PT grad to her team this past February. Alderpoint native and Ferndale High 2012 grad Sierra Earley, a three-sport athlete in high school, was inspired to get into the field after rehabbing from knee surgery at age 16. After receiving treatment from Eureka PT Wayne Roslosnik, Sierra says she realized, "He got me back into sport and that gave me my life back. I knew then that I wanted to be the person who does that for other people."
Never expecting an opportunity to find work so close to home in Garberville, Sierra, who completed her graduate education and passed her board examinations last fall, was delighted when a casual phone call to Martje inquiring about the local practice resulted in the offer of her current position.
Along with a part-time physical therapy assistant, (Sierra Evers-Hellmich), trained in instructing patients how to do their exercises as well as in many PT modalities, the three women run a bustling business designed to help patients back to health whether after an orthopedic injury or surgery or after a life-changing event with neurological complications.
"We help people when they can't fix themselves," says Martje.  "We give people the tools to help themselves," adds Sierra. "We teach people things that they will be able to use down the road as well."
Much of the practice's work addresses orthopedic issues, using a variety of pain modulation, stretching and strengthening regimens that patients learn in the office and then repeat on a regular basis at home between visits.
"Another realm we work in is when there has been a head injury or stroke or other neurological issue, we are able to provide exercises and stretches that help people regain lost function," says Martje.
"We help empower people to be more in control of their body," says Sierra. "Many people who are in chronic pain for years and years have lost that connection with their body. When you give somebody the tools to treat themselves, it's really mind-opening."
What to expect during treatment
A session of physical therapy may range from 8-12 visits, about 45-60 minutes in length.
The great majority of PT patients access treatment through a referral from their primary care or other doctor or surgeon. Currently, it may take a few weeks to get on the schedule at Ther-A-Con, but if you have a surgery coming up they will be sure to fit you in in a timely fashion so that your post-op needs will be met without delay.
The initial visit includes paperwork and an in-depth discussion of the history of the condition to be treated as well as what the patient's goals are for therapy. A session of physical therapy may range from 8-12 visits, about 45-60 minutes in length, roughly once a week, with special evaluative exams at the beginning and end to determine how much progress is made and whether another session may be required to achieve a patient's goals.
After the initial visit and evaluation, a treatment plan is developed and instructions are given for what treatments are to be repeated at home. Often, for patients in a lot of pain, the first steps are designed simply to reduce that discomfort using heat, gentle massage and ultrasound and then the plan will progress to more active forms of stretching, tissue work and exercise recovery progress.
The success of PT is often dependent on the buy-in and active participation of the patient. Home care exercises are often prescribed to be performed on a daily basis, sometimes more than once a day.  "Usually, the more compliant a person is, the more successful their therapy will be," says Martje.
"We try not to overload people with exercises," says Sierra. "It's usually just four or five things that anyone can do, especially when you see the benefits."
While many PT offices are full of high-tech machines, Martje feels her small office is better suited to the rural lifestyle of Southern Humboldt where people are more accustomed to making do with less technology or equipment. "The kind of people that come in here are people who want to take charge of their own health," says Martje.
Duration of a course of treatment depends on how a patient progresses. A chronic pain patient will likely be seen for 8 visits which generally gets them on a good path to continue home care independently. Post-op patients such as those who have had total knee replacement or spinal fusion, may require longer sessions of 12-16 visits or even more. Martje says, "I've never had a doctor turn down a request for additional visits if they are needed."
Medicare and many forms of insurance are accepted at Ther-A-Con.
Two recent developments are especially exciting in the world of PT. "I am amazed at how well hip replacements are going these days," says Sierra, who described a recent hip-replacement patient as being able to "ditch the walker" within a week of surgery. "Also, we are starting to get referrals from docs for surgery 'pre-hab', which means we get them stronger and more mobile before their surgery and prepare them for the procedure so that their recovery goes even better."
Medicare and many forms of insurance are accepted at Ther-a-con, and in some cases, private pay care may be available for a limited number of visits. Be sure to check with your insurance provider for what your co-payment will be, as well as how many visits will be covered for you.
When you need some help getting your life back on track, it's comforting to know you don't need to leave SoHum to access outstanding physical therapy. Whether with 40 years of practice under her belt and still loving her job as Martje does, or fresh out of school and inspired by her own transformational PT experience as Sierra is, you will be in the best hands possible at Ther-A-Con.
Ann Constantino, submitted on behalf of the SoHum Health's Outreach department.