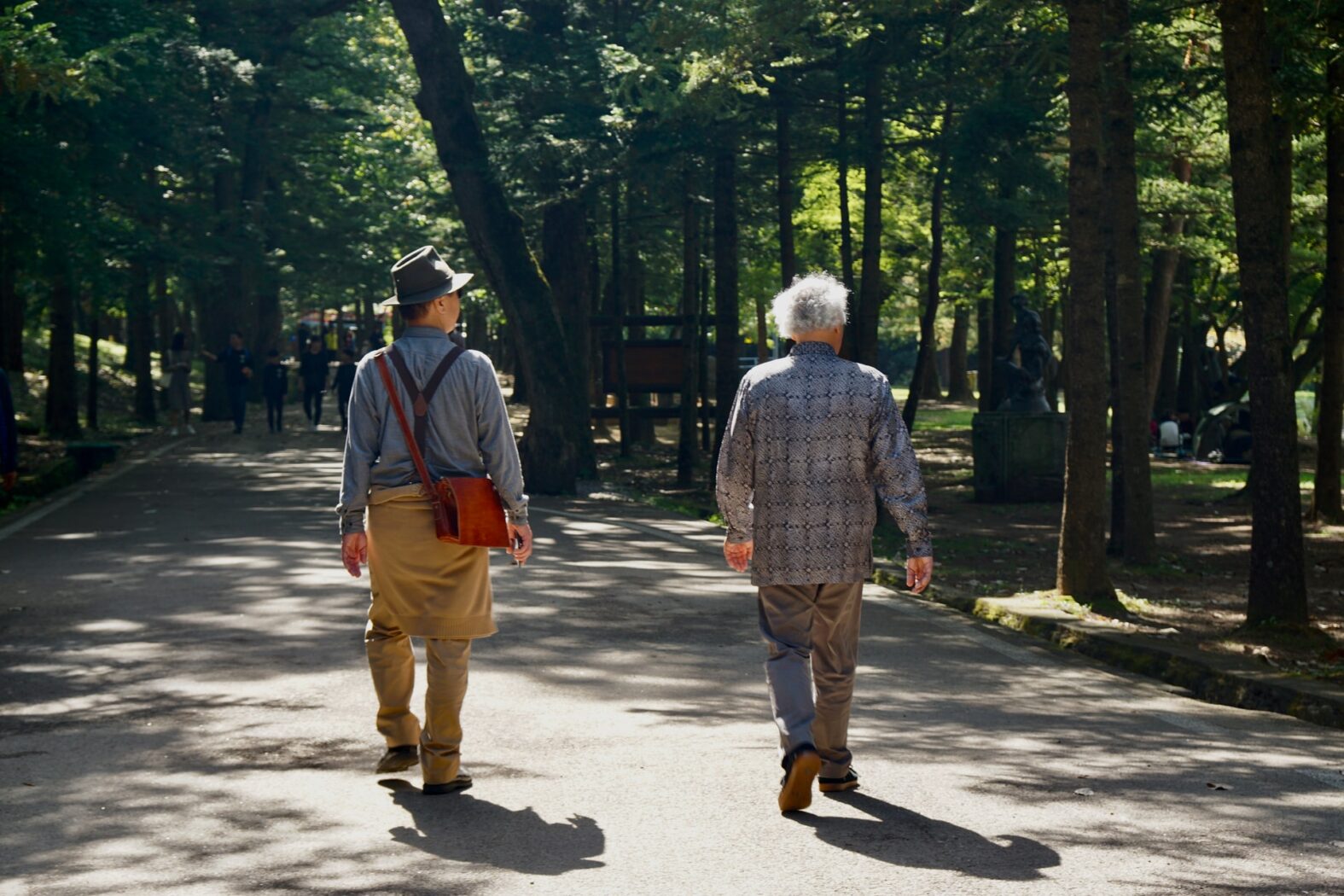 Walking Each Other Home
By Barbara Truitt,
Photo by Beth Macdonald on Unsplash
Talking this week with Joe Whitney, Office Manager of our local Heart of the Redwoods Community Hospice (HRCH), gave me a new appreciation for the services our Hospice provides and the role Jerold Phelps Community Hospital's Emergency Department plays in caring for Hospice patients.
Origins Of Our Local Hospice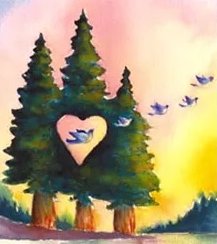 Medicare benefits to cover hospice services were authorized by Congress in the 1980s. A decade later, Hospice of Humboldt opened a satellite office in Garberville, but it soon closed because our population of eligible patients was not sufficient to sustain a Medicare-reimbursed hospice. A group of locals then formed Heart of the Redwoods Community Hospice (HRCH), which is celebrating its 25th anniversary this year. As an independent, non-Medicare-reimbursed hospice, HRCH is free to establish its own guidelines for care. They do not require patients to have a prognosis of six months or less to live, and patients may continue with curative treatment; but with that freedom comes responsibility for self-funding.
As a non-Medicare hospice, HRCH is barred from charging for services of any kind and relies mostly on our community for donations, augmented by occasional small grants. This funding covers salaries for four nurses, a bereavement counselor/volunteer coordinator, and an office manager. Augmented by trained volunteers, some of whose loved-ones were Hospice patients, HRCH provides in-home care to its patients as well as counseling and educational materials to them and their families. They also host bereavement support groups and events such as their Dia De Los Muertos celebration in late October and their December Evening of Remembrance gathering.
There are now approximately 500 hospices in CA, but only a few are independent hospices such as ours. All are in rural CA. HRCH, Gualala, Ft Bragg, Ukiah, and Bridgeville hospices are members of the recently formed NorCal Volunteer Hospice Society, which is set to hold its annual meeting here in September.
Hospice's Manager Joe Whitney
Although Joe has lived in SoHum for 35 years, his involvement with Heart of the Redwoods Community Hospice began relatively recently. Joe grew up in Chicago, moved to California to attend UCLA, and then moved here in 1983 to be the caretaker for some friends' property. He soon bought his own property in Ettersburg, where he lived for 25 years before moving to Garberville five years ago. You may have gotten to know Joe when he worked at Music For Little People in the early 90s, or when he was a co-owner of Tierra Madre Nursery in Whitethorn, or during his tenure at Sanctuary Forest. Joe joined the Hospice Board about five years ago, and he has been its Office Manager for nearly four years.
Heart of the Redwoods Community Hospice describes itself as "neighbors helping neighbors to face illness and death with grace and strength."
In the last several years, Joe developed asthma due to food and other allergies. Though he is under the care of an allergist, watches his diet carefully, is on maintenance medication, and has a rescue inhaler, twice in the last few years he's had to go to the ER because of breathing difficulties. His last episode was triggered by smoke from the Santa Rosa fires this past fall. Joe lives alone, and for him, the thought of driving an additional 50 miles to seek help when he can't breathe is terrifying.
Joe's own dependence on local ER services makes him especially appreciative of the role it plays for Hospice patients, as even people who are dying may need emergency medical care. Hospice patients have come to our ER to be treated for such things as fall injuries, panic attacks, allergic reactions, arrhythmia, and infections that could lead to sepsis.
Heart of the Redwoods Community Hospice describes itself as "neighbors helping neighbors to face illness and death with grace and strength." Their mission is "to provide education, empowerment and support to patients, their families and the community throughout the dying and grieving process." For more information about HRCH programs drop by their office, 10-3 M-F, call them at 707-923-7276, email them at hospice@asis.com.
Barbara Truitt, Former Foundation Director and Outreach Dept, Southern Humboldt Community Healthcare District