The people we serve – part 2
By Barbara Truitt,
This is the second of two columns featuring comments by people who have used our District's services. Read part 1 here.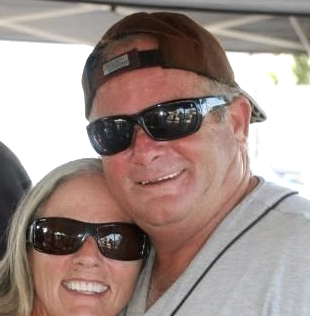 Hospital rehab services
"Thank God for this place" says Johnny Jennings about Jerold Phelps Community Hospital. After several days in an ICU following a hit and run accident in San Francisco, Johnny was released to home. In unmanageable pain, he was brought to our ER, where they admitted him to our hospital for a week of care and rehab. "The staff was very helpful and gave me lots of one-on-one care," said Johnny, still limping a bit but looking great.
Appreciation of local services
Nella White says "It would be very inconvenient to drive for over an hour every time I need a blood test or physical therapy. I believe it is very important for us to have a hospital. Sometimes our roads become impassable."
Ann Oszust: "It's truly a gift to have such caring members of our community providing such quality health care." She appreciates "being treated like a person, not a number."
Shanda Rial Centeno: "My mom has been in the ER multiple times. I had a five-day stay in the hospital and was treated very well. I know several people whose lives were saved because of the hospital, including a child in respiratory distress. This is our hospital…. We need it!"
Chris Frederich: "Most wonderful staff. They are fast and well trained. Very nice and polite."
Spectrum of care
Connie Paul: "Not long after my husband Dan and I moved to Shelter Cove, my father needed full-time care. I contacted the Healthcare District here to see if they could provide the treatment he needed, so he could come to live with us. They could, and they did.  We enjoyed two wonderful years with him, with frequent use of the hospital, clinic, and laboratory.  We took him to the ER when he suffered from a fall and then at his final collapse due to cancer and congestive heart failure. On that sad day the staff cried and shared their grief with us, too."
Jim & Sue Quast: "We have resided here since 1989. We have used both the clinic and the hospital ER mostly for Sue's needs, where we received effective treatment, or were referred to a specialist, or were transported to a more comprehensive hospital. In each case she was treated by caring, effective, and professional personnel, both the front desk staff and the ER doctor. I shudder to think that I could have had to make the trip all the way to Fortuna for treatment."
Mammography services
Lauris Phillips said "The new mammo equipment and suite are wonderful," and she really appreciated the friendly and considerate service.
Clinic
Cindy Robbins: "I had a very pleasant experience with Dr. Rucker. She was friendly, kind, and eager to help. Thank you, Dr. Rucker."
A traveler's emergency
Pravin: "Traveling from Sacramento to Eureka, my son complained of shortness of breath, and this was the closest ER. They took him in, the nurse was very concerned and helpful, and they also took care of all my Kaiser calls, paperwork, and forms to fill out. Checkout was fast and easy when my son was feeling better. Great care; thank you, team!"
Local folk's emergencies
Peter Childs: "I learned how important the ER is when I bounced a splitting wedge off my head as it sprang back from a wet oak round. The ER folks took excellent care of me, stitched (and glued) me back together. I'd hate to have had to go to Fortuna."
 The ER folks took excellent care of me, stitched (and glued) me back together. I'd hate to have had to go to Fortuna
Joe Whitney has asthma. Twice in the last few years, he's had to go to the ER because of breathing difficulties. Joe lives alone and, for him, the thought of driving an additional 50 miles to seek help when he can't breathe is terrifying.
Oliver Rogue-Linde: "I had a great experience at the ER. They took care of me in a very fast, professional, and polite way. I am thankful to all of them for the great care."
Cathy Miller had a bad stomach ache. With her family gone at the time, she stopped in at our ER rather than driving home. They diagnosed a serious condition and sent her north for life-saving surgery.
David Kirby's serious heart condition was diagnosed and treated at our ER. "If it were not for our local ER, I might not be here. Faced with driving myself all the way to the Fortuna with my heart racing out of control, or with the drama and expense of an ambulance ride, I might have just stayed home."
For more information on all of SHCHD's services or to schedule an appointment, call 923-3921.
Barbara Truitt, Former Foundation Director and Outreach Dept, Southern Humboldt Community Healthcare District