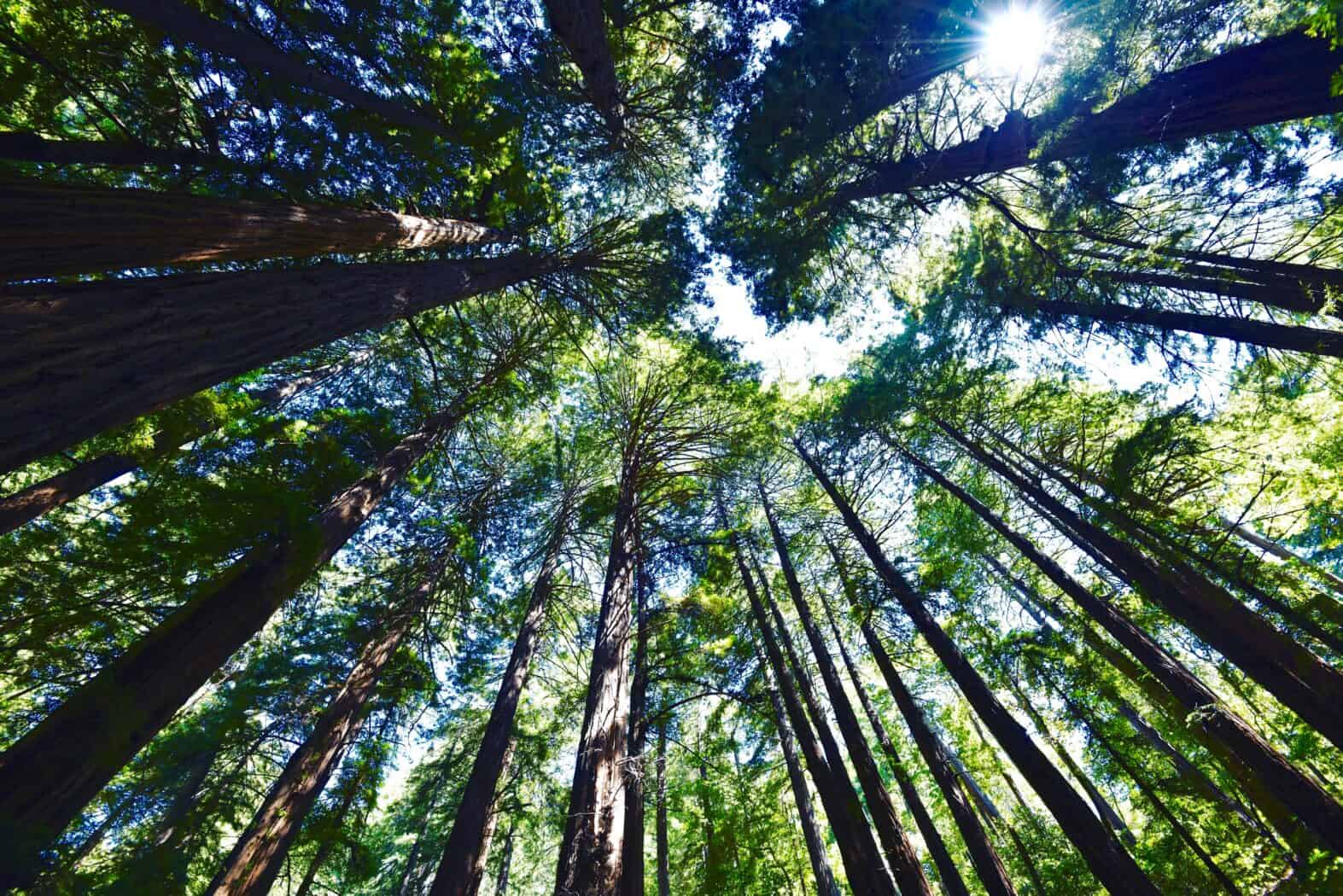 Taking Action Against Anxiety
By SHCHD,
One of the most common mental illnesses in the U.S. is anxiety.
According to the Anxiety and Depression Association of America, "Anxiety disorders are affecting 40 million adults in the United States age 18 and older, or 18.1 percent of the population every year."
The good news is that there is a great way to lower your anxiety level here in Humboldt County.   According to the American Heart Association, "Working out in nature helps to reduce anxiety,4 among other benefits, even more than going to an indoor gym." Some other benefits of getting out into nature are: it combats depression, lowers stress, helps clear the mind, inspire creativity and rejuvenate a sense of belonging.
The Humboldt Redwoods State Park is the 3rd largest state park and it's right here in our backyard.
Country Living said, "Firstly, the positive effects of a single exposure to nature – for example, a walk, run or stint in the garden – can last for seven hours after an individual has experienced it. This refers to feeling happier and in good spirits."
The Humboldt Redwoods State Park has many opportunities for outdoors activities such as hiking, swimming, biking, fishing and even camping opportunities. The park also has over 100 miles of trails ranging from easy, moderate to more challenging; it is a great opportunity to be outside for those of all ages and abilities.
If you have an exercise program already, keep it up! If not, here are some tips to help you get started:
5 X 30: Jog, walk, bike, or dance three to five times a week for 30 minutes.
Set small daily goals and aim for daily consistency rather than perfect workouts. It's better to walk every day for 15-20 minutes than to wait until the weekend for a three-hour fitness marathon. Lots of scientific data suggests that frequency is most important.
Find forms of exercise that are fun or enjoyable. Extroverted people often like classes and group activities. People who are more introverted often prefer solo pursuits.
Distract yourself with an iPod or other portable media player to download audiobooks, podcasts, or music. Many people find it's more fun to exercise while listening to something they enjoy.
Recruit an "exercise buddy." It's often easier to stick to your exercise routine when you have to stay committed to a friend, partner, or colleague.
Be patient when you start a new exercise program. Most people require about four to eight weeks to feel coordinated and sufficiently in shape so that exercise feels easier.
Too cold? Find tips on exercising in cold weather at the ADAA.org.
To learn more about Humboldt Redwoods State Park visit humboldtredwoods.org or call (707) 946-2263 or visit the Visitor Center between 10:00 a.m. and 4:00 p.m. located at Avenue of the Giants, Myers Flat, CA 95554.
To learn more about anxiety or if you are struggling with anxiety or the symptoms make an appointment with a provider at the SoHum Health Community Clinic by calling (707) 923-3921.
SHCHD, Staff writer