SoHum Health Fitness Classes
By Chelsea Brown,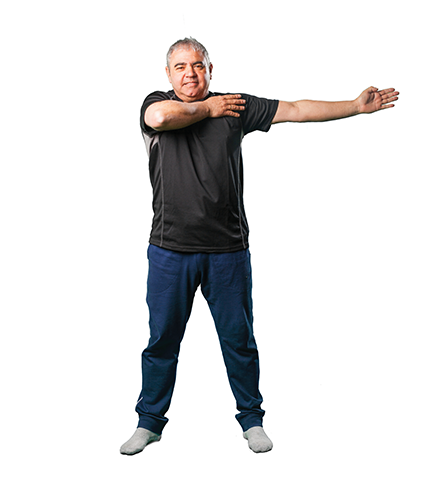 SoHum Health is pleased to offer online fitness classes by local ACE certified Personal Trainer Ann Constantino.
Classes are geared toward the aging population with an emphasis on bone building and strength training along with balance and mobility, however, all ages can benefit from the routines.
Tuesdays at 10:30
A floor-based class is offered, using body-weight resistance and a few easily accessible tools to promote the preservation of muscle tissue as well as to help prevent bone loss and maintain low-back health. Coordination and balance are often included.
Thursdays at 10:30
A chair-based class is offered and includes more standing work with bone loss prevention for the hips and spine, as well as a greater emphasis on balance and fall prevention. There is no getting to the floor and back, but the class is as challenging as you would like to make it.
Thursdays at 2 pm
A floor-based "Chill" class is offered, an hour of mobility, stretch, and relaxation on the floor. This class can be done on a bed if necessary. It is intended to be a restorative oasis of calm. At the end of the chill class, there are 15-20 minutes of just breath work, extending the session of calm and quiet deeper into your day.
Sundays at 1 pm
A restorative yoga class is offered with a variety of mind-body themes layered over traditional as well as innovative yoga postures.
All fitness levels welcome
The work in all of the classes is never any more challenging than you want it to be and is designed to be accessible to all fitness levels regardless of age. Relaxation, a mindful approach to building muscle and maintaining bone, and taking the scenic route (less well-traveled, but still getting to your destination of a healthy body) to fitness, are themes running through the entire scope of classes.
With over 30 years working in adult and youth fitness in Southern Humboldt, Ann is well prepared to bring you a program you can tailor and individualize to suit your needs. More and more research is showing how important exercise is for maintaining health and independence at all stages of life. Classes are available for free; a small donation is accepted if affordable for participants.
If class times do not work for you, recorded classes are always made available.
To sign up please call Ann at 707-923-7227, or email annconstantino@gmail.com.
Chelsea Brown, submitted on behalf of the SoHum Health's Outreach department.