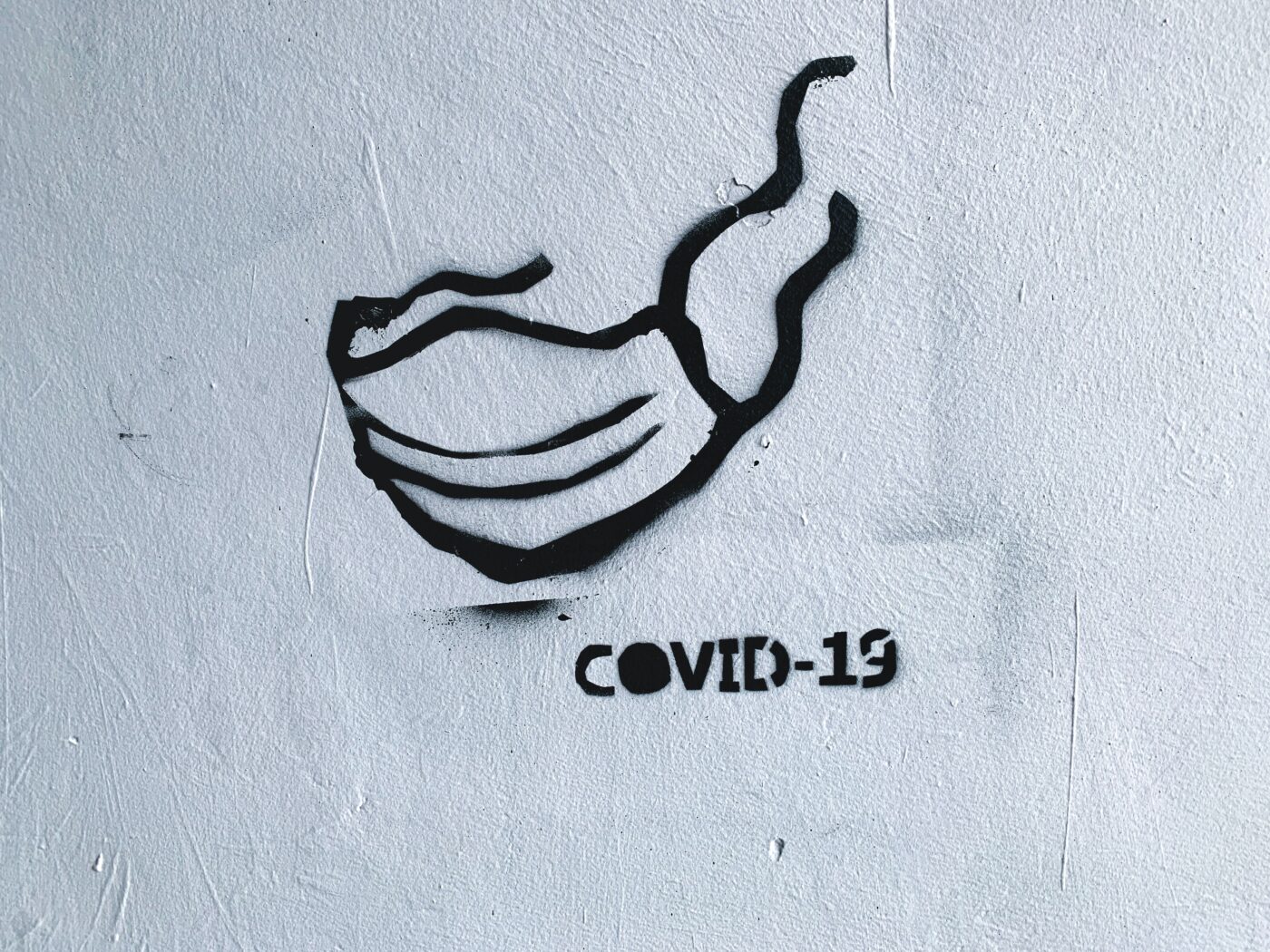 Facing the Coronavirus Pandemic Together
By Ann Constantino,
Photo by Adam Nieścioruk on Unsplash
Published in the Humboldt Independent on March 24, 2020
While Humboldt County's lone official positive case of Covid-19 has recovered, the highly infectious and deadly disease caused by a novel coronavirus that emerged in Wuhan, China late last year has local healthcare district officials and healthcare workers diligently preparing for the inevitable arrival of the global pandemic in our community.
Rumors of local persons with suspicious symptoms such as fever, dry cough, and other respiratory complaints being unable to be tested for the disease due to a nationwide shortage of test kits has heightened fear, as the news from other countries where the virus has already spread indicate that aggressive testing early on has correlated to lower death rates.
"It has been an extremely frustrating situation. Ideally we would have had wide-spread testing available nation-wide in early February, but a combination of factors led to this not happening," says Southern Humboldt Community Healthcare District Infection Prevention Manager, Chris Hammond.
It is hoped that voluntary social distancing, as well as governmental shelter-in-place orders will help thwart Covid-19  spread.
While close to 2 million tests finally being rolled out nationally the week of March 16th, it is hoped that other containment measures such as voluntary social distancing, as well as governmental shelter-in-place orders will help thwart Covid-19  spread.
Northcoast residents may be breathing a bit easier as test kits are finally arriving here and more patients are being tested. As of Tuesday, March 17, no new positive results had been recorded.
Nevertheless, local healthcare providers, the County and State public health departments, and the federal Center for Disease Control are working together to develop a cohesive plan for the expected uptick in local cases. The response begins with identification of suspected cases in order to refer for a test.
What to do now if you have symptoms
The symptoms most commonly associated with onset of Covid-19 include fever, shortness of breath, and dry cough. If you have any of these symptoms and they are mild, call your doctor for advice. It is likely you will be advised to manage your illness at home. You will need to self-isolate and practice all CDC guidelines for eliminating risk of transmission: social distancing, frequent hand-washing, etc.
If you have other risk factors such as respiratory system disease, cancer, advanced age or other immune deficiencies and you develop symptoms, do not wait to contact medical help. Regardless of medical history or age, you are advised to seek urgent care if you have difficulty breathing.
The many isolation strategies being suggested or ordered are hoped to prevent the horrific scenarios being played out in Europe now, in which doctors are having to choose who lives and who dies based on limited resources available. When disease is severe, it is impossible to breathe on one's own, and there is a finite number of ventilators in every healthcare facility.
"Flatten the Curve" is the rally cry of the effort to slow down the spread of infection so that the medical system is not overwhelmed by the kind of surges seen in China at the outbreak's original site and since then in the hubs of infection in northern Italy and elsewhere in Europe.
Isolation measures
A false sense of security fostered by Humboldt's apparent low-infection rate may be causing skepticism among residents not inclined to trust governmental orders. Nevertheless, healthcare organizations all over the world urge compliance with the isolation measures, especially for those in higher risk categories, and especially as evidence becomes stronger and stronger that asymptomatic carriers are possibly the most dangerous vectors. This means even if you never experience a single symptom of Covid-19 you could transmit it to dozens and ultimately hundreds or thousands of others as the exponential growth we are witnessing implies.
In our small rural healthcare district, preparations are underway to assure that a surge of serious cases would not overwhelm us. While our local Jerold Phelps hospital has neither an Intensive Care Unit nor a ventilator (except for a portable one for use in ambulances), personnel are well-prepared to move critical patients elsewhere for such care.
In our small rural healthcare district, preparations are underway to assure that a surge of serious cases would not overwhelm us.
"Like any other situation where a patient needs a higher level of care than we can provide, any patient needing ICU care or mechanical ventilation will be transferred to an appropriate facility. Planning has been underway for weeks at the County, State, and Federal levels to determine triage strategies if the demand for ICU beds and ventilators exceeds supply. While our local hospital capacities are quite limited, there are both State and Federal stockpiles of ventilators (over 5000).  There are efforts underway to increase that number in the event of overwhelming need," says Hammond.
With Mendocino County's shelter in place order on March 18, Humboldt's cannot be far behind. This is an opportunity for local residents to keep our community as healthy as possible by observing the simple math of decreasing the virus' ability to spread by simply eliminating or limiting social contact.
Local businesses are offering curbside services or restricting the number of customers allowed inside at any one time. Gatherings of any size are strongly discouraged. All kinds of online services are available for entertainment, social connection and education. State and federal governments are passing relief measures to help citizens through these difficult times, which are now expected to go on for several months.
The Humboldt County Health Department is updating its website daily with information about testing and other up-to-the-minute developments in the global crisis.
Stay informed, stay home and stay healthy.
Ann Constantino, submitted on behalf of the SoHum Health's Outreach department.