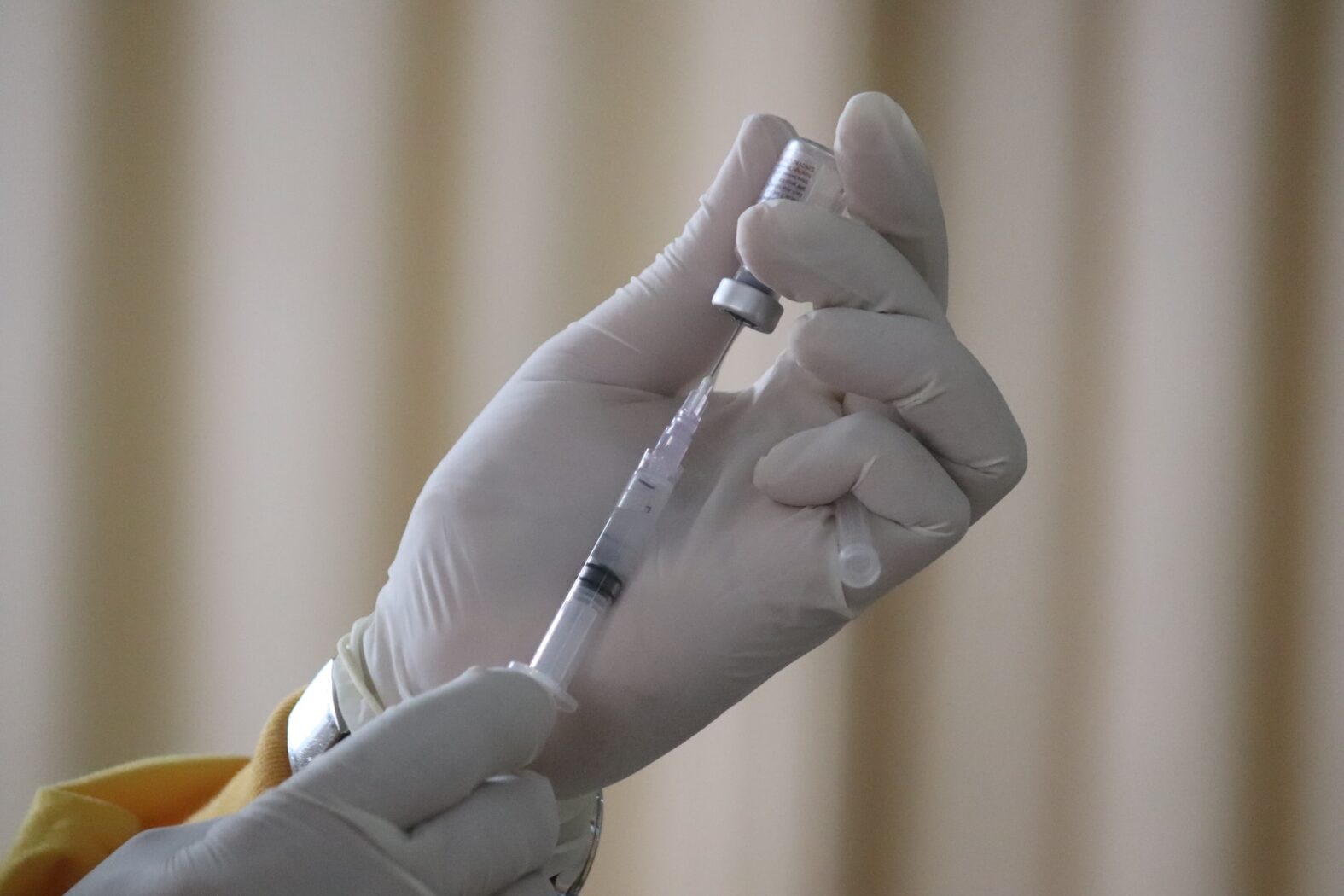 COVID Roundup: This Week in Pandemic News
By Galen Lastko,
Photo by Mufid Majnun on Unsplash
Published in the Humboldt Independent on November 2, 2021
Less than a year after the first vaccines were administered in the United Kingdom, almost half the planet has received at least a partial vaccination against COVID-19: a very good showing for us humans, who've been needing a win for a while now. Despite the fact that vaccinating the remaining half of the planet probably represents a much more significant challenge, what's been accomplished represents untold hours of selfless human struggle and ingenuity, from those who developed the vaccines to those who administer them. Sure, it's been way less fun than the space race, but I'd be impressed by the successful distribution and administration of anything to billions of humans, let alone a dose or two of cutting-edge biological technology. It's hard to imagine we'd do any better distributing and administering bananas.
57% of the country's population has already been vaccinated.
Cases of COVID-19 in the United States have dropped up to 22% over the past two weeks, and up to 57% since the September peak, down from over 150,000 to 70,000. COVID-related deaths have also dropped by an estimated 14%. Much of this reduction can be attributed to the lasting effects of vaccination: 57% of the country's population has already been vaccinated, and that number is expected to spike again following the availability of a vaccine for kids aged 5-11, who make up 8.7% of our total population.
And speaking of, vaccination will be available for children as young as five within the next few weeks in California. In a series of trials conducted by Pfizer, thousands of kids have been given a dose a third the size of that given to adults and teenagers, and more than 90% of those vaccinated were able to shrug off symptomatic COVID-19 entirely. No serious side effects have turned up, and an outside panel agreed with the FDA that things are looking good. Following the CDC director's approval, millions of American children will be needing a Snoopy band-aid. For now, you can talk to your kid's pediatrician or school for more up-to-date information on local availability.
It remains difficult to say if we're in the "endgame" of the pandemic or not.
While a reduction in cases has led many to a place of cautious optimism as winter approaches, it remains difficult to say if we're in the "endgame" of the pandemic or not. The more stable COVID-19 remains on a genetic level, the better the odds are we'll be able to put this thing behind us. It's impossible to tell when or if a new delta-esque variant could emerge. Annual flu vaccines are a thing because of how quickly the influenza virus mutates, but whether or not COVID will become an annual visitor or be confined to history is something we'll have to wait to know for sure.
Although numbers of cases continue to drop, the overall rate of vaccination has remained fairly stagnant for several months. While some states boast as high as a 70% vaccination rate (Puerto Rico and Guam have hit 72%), substantial portions of the population remain hesitant or unwilling, as they have been now for some time. Vaccination rates for teenagers have already slowed substantially since the August rollout. There may be no convincing some folks, and that's a reality that we'll have to incorporate into whatever long-term COVID strategies we continue to employ.
Galen Lastko, submitted on behalf of the SoHum Health's Outreach department.