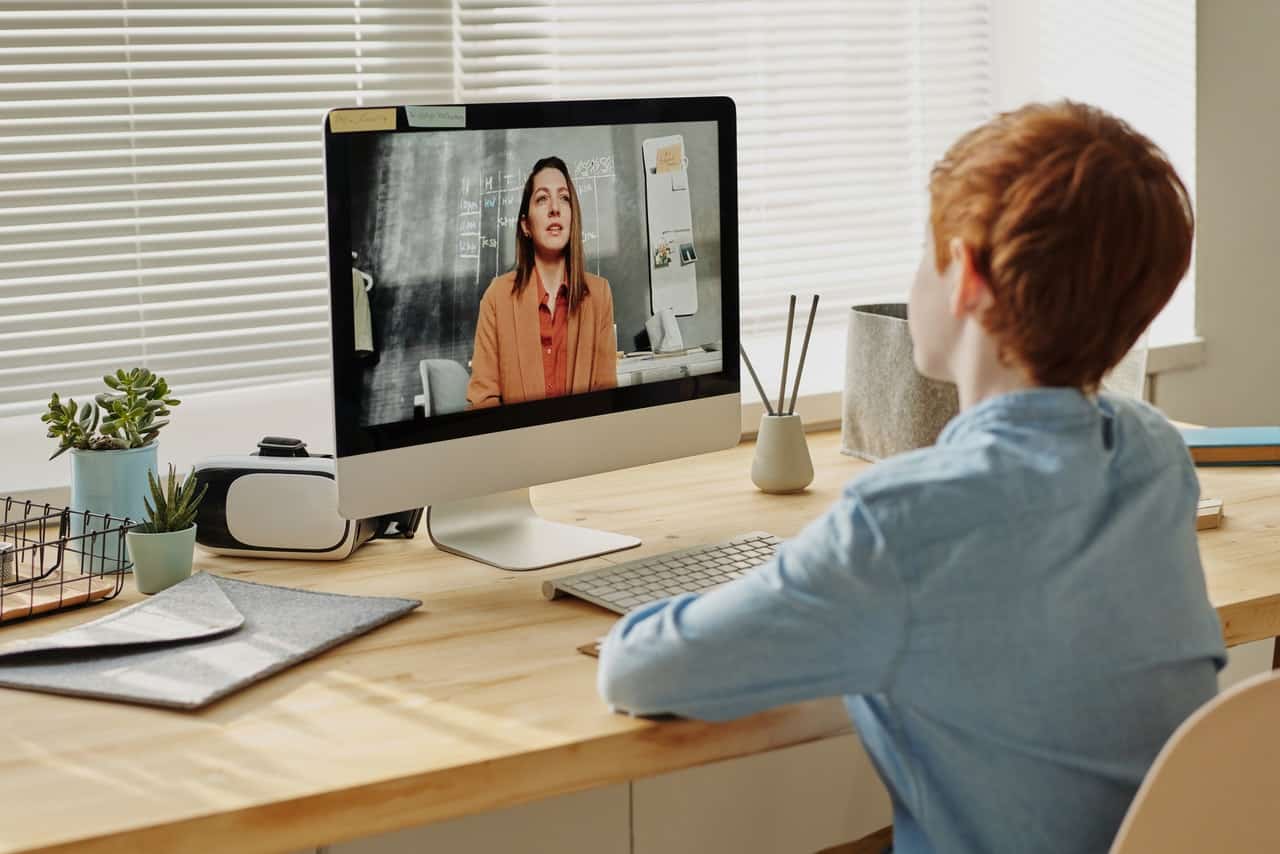 Back to School
By Galen Lastko,
Photo by Julia M Cameron from Pexels
Published in the Humboldt Independent on September 1, 2020
While things might get heated over the specifics, everyone generally can agree that they want the best for their kids. The problem being that these days, no one is exactly sure what that "best" looks like. As COVID-19 has been so happy to remind us, we are a social species, and we do need to engage with other humans to maintain optimal physical and mental health. The cat-in-the-hat balancing act between normalcy, sanity, and safety includes an extra complimentary helping of anxiety when we're considering the well-being of our children. Since school and all that accompanies it are such foundational elements of childhood in our society, the question of how the virus will impact public and private education in the long-term can no longer be put off. Some kids are physically headed back to school, and some are on distance-based digital learning plans, but kids, parents, and educators alike are adjusting to whatever the new "normal" turns out to be.
The question of how the virus will impact public and private education in the long-term can no longer be put off.
Generally speaking, children are thought to be less vulnerable to COVID-19 than adults, and those who do contract the disease are not as likely to display symptoms. About 9% of all United States COVID-19 cases are children, according to the most recent data, and although kids aren't as likely to end up in the hospital, when they do, they require just as much care as us old folks. Those children under two years are especially at risk, given how much more delicate their little respiratory and immune systems can be.
Attending school
If your child is attending school physically, the first step to keeping them safe will be encouraging them to abide by the now-routine CDC standards for COVID-19 prevention:
Wash your hands regularly
Wear a mask whenever possible
Avoid contact with anyone displaying potential symptoms of COVID-19
Do not touch face or mask with unclean hands
Maintain distance from others (at least 6')
Wash clothing and toys regularly
While the specific safety protocols may differ from school to school, and it may not be possible to practice all safety measures at all times, making sure your kids are familiar with these basics should help account for any confusion or gaps in supervision that might occur during the school day. In general, contact with others should be limited to only that which is absolutely necessary, especially if your child is attending class with other kids. For example, avoid scheduling playdates or taking your kids to the grocery store, if they're already getting exposed at school.
School from home
For those children who are on distance learning plans, COVID-19 itself is obviously less of a threat, but being stuck at home can bring plenty of extra challenges to the table, no virus required. As socializing is an integral part of any child's development, many parents are attempting to balance their child's safety with the hermitude COVID-19 has enforced. The CDC is clear: the more exposure to others, and the longer that exposure, the greater the risk of infection. Whether they are attending school physically or not, socializing shouldn't be avoided. Whenever possible, allow your child to socialize with their family, friends, and peers digitally. Yes, even if it means letting them play video games. And while you certainly can schedule playdates with other children, it is important not only to supervise children directly to make sure the proper safety procedures are followed, but to trust that those measures are being adhered to in the homes of any other participants as well. If that's not possible, for whatever reason, it's probably better to avoid socializing entirely and keep them home.
Don't avoid checkups
The risk of serious illness posed by a lack of vaccination is far more dangerous than COVID-19.
However scary a visit to the doctor's office or hospital might be, it is doubly recommended during this pandemic to keep your kids up to date on immunizations and checkups. Many health care facilities are separating potential COVID-19 patients from regular visits, and the risk of serious illness posed by a lack of vaccination is far more dangerous than COVID-19. If you're worried that your child is displaying symptoms of COVID-19, call your healthcare provider immediately for the most up-to-date instructions on where and how to get them seen and tested.
It doesn't seem fair for any young person to have their formative years hijacked by some upstart virus, and just like us full-sized tax-paying humans, kids are going to experience a variety of shifting emotions and opinions during the strange, strange times to come. Share that experience with them. Younger children may not quite grasp the situation yet, but they may have many questions, just like the rest of us. Older children, especially the large and ornery ones, may instead become closed off or distant, and may need time to process or be more comfortable discussing their feelings with friends. Sharing your own fears and how you handle them can be beneficial for all parties involved, as kids don't always want to appear fearful when they know adults are already stressed out. Remind them to use their noodles when they're reading online or talking with friends, and to not get carried away in the flood of misinformation.
And finally, however old your kids are, someday they will find the front door and figure out how to open it and go off to become astronaut-doctor-lawyers and you will miss when they used to ask what your boogers taste like or when they left their socks on the kitchen table. If you're able to eke out a little more quality time with the youngsters on account of a global pandemic, you can rest peacefully upon your parental laurels evermore.
Take good care of them, and take good care of yourselves.
Galen Lastko, submitted on behalf of the SoHum Health's Outreach department.