Amy Terrones recognized for work in child abuse prevention
By SHCHD,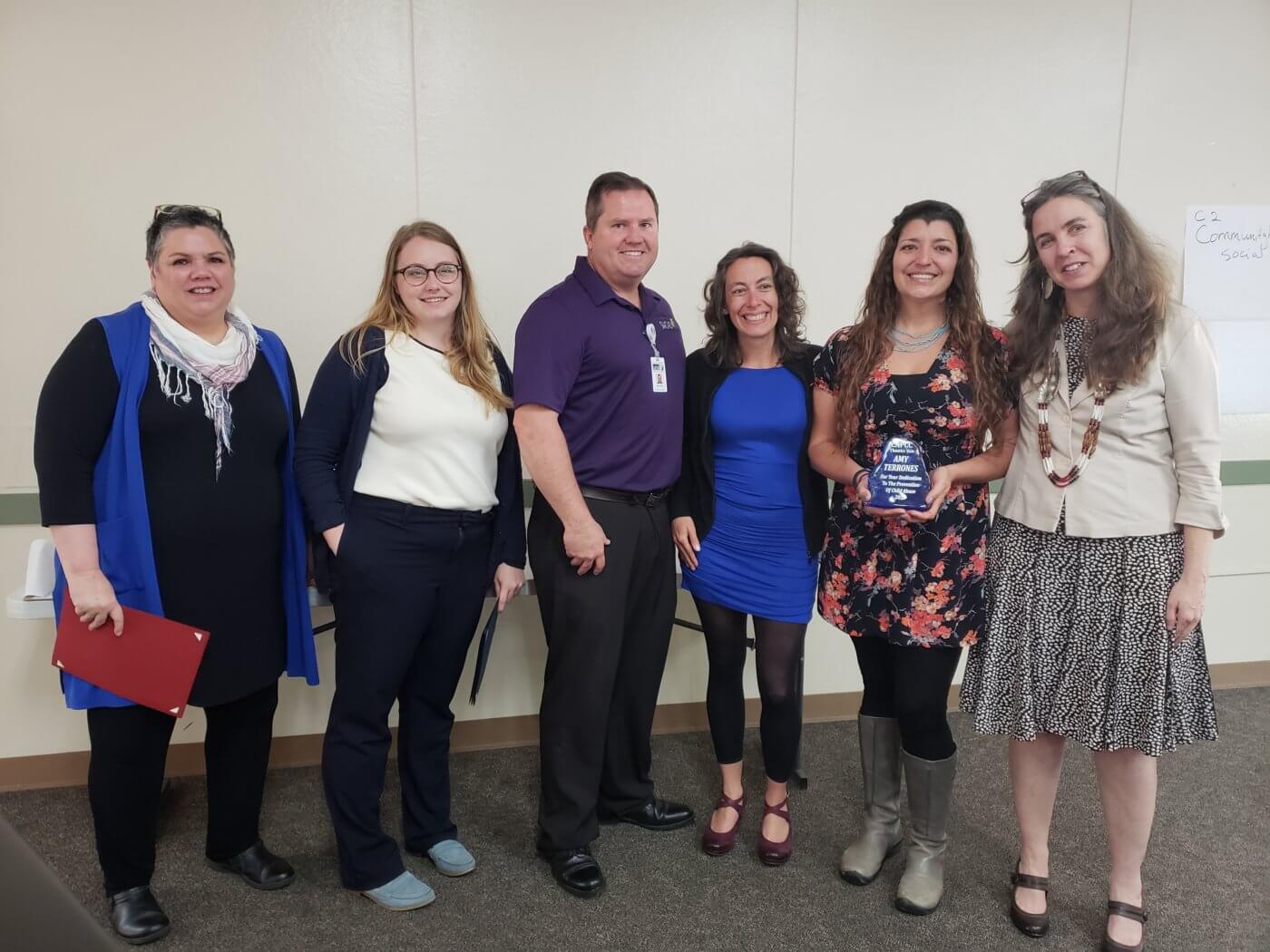 Congratulations to Amy Terrones,  Southern Humboldt Family Resource Center Coordinator,  for being recognized for her work in child abuse prevention! The Child Abuse Prevention Coordinating Council of Humboldt County held its annual awards celebration recently at the Humboldt County Office of Education.
The awards recognize those who go above and beyond to prevent child abuse. Awardees are described as individuals who support wellness, build resiliency, strengthen parent-child relationships, and create a safe space where young people can play together and find community.
SHCHD, Staff writer