Members 65+ receive specialized assistance for healthy living!
Members of the Healthy Living Club have access to even more support from the Clinic to ensure a complete picture of wellness as members age. Our Patient Navigator is available 5 days a week to assist with our sometimes overwhelming and daunting healthcare system, and members will be given the tools for maintaining better health, with guidance along the way.
Membership is open to all seniors 65 and older who live in Southern Humboldt County with no additional cost other than your normal Medicare deductible and co-pays.
How to Enroll
To enroll, contact the Patient Navigator at  (707) 923-3921 ext. 1246 or patientsupport@shchd.org.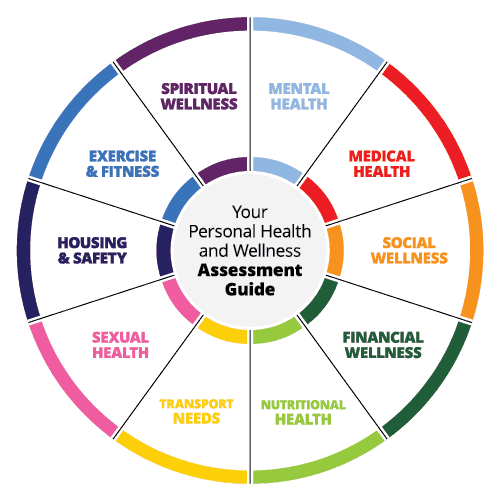 Healthy Living Club Services Include:
Local Preventative Healthcare Reminders
As a club member, you will receive a call, text, or email to schedule recommended local preventative healthcare such as:
Your Medicare welcome visit (within the first year of coverage)
Annual Medicare wellness checks
Laboratory blood panels
Screenings appropriate to your age and health condition
Recommended vaccines
Health maintenance reminders
Medication check and update
Chronic Disease Management
Clinic medical providers and medical assistants provide reliable information about how to treat and minimize the inconvenience of chronic diseases, and the right frequency for monitoring health indicators.
Emergency Visit Follow Up
In the event of a visit to the Hospital's Emergency Department, we will have access to your medical record and the attending doctors' notes to follow up on their recommendations.
Same-Day Urgent Care Appointments
If you have a medical issue that needs immediate attention, call the clinic before 10:00 am Monday through Friday and we'll get you in the same day (though it may not be with your usual provider, or it may be a telehealth visit.).
Visiting Nurse
We can have a nurse visit you at your home through our visiting nurse program for those who meet Medicare criteria.
Specialist Coordination
We'll assist you with scheduling, transfer of records and follow-up care when you are referred to specialists for diagnosis and treatment. Sometimes specialists are available via telemedicine, without driving north or south.
Patient Portal
By scheduling a visit with your Patient Navigator, you can setup and learn to use the new My Care Corner patient portal. This makes it possible to:
Send a message to your medical provider (but not for emergencies).
Request appointments and medication refills.
Set reminders for upcoming appointments.
Track vital signs such as blood pressure, weight and glucose levels.
Review your own medical records, and share them with others if you choose.
Medical Bills Counseling
Confused about medical bills? You're not alone. We can help you understand your Explanation of Benefit forms once they arrive by mail or email.
Community Services assistance
We will assist you to apply for access to community-based resources which support independent living, such as:
Prescription delivery.
Meals on wheels.
Senior food bags and grocery delivery when needed.
Senior counseling for loneliness, depression or other mental health issues.
Coordination with family and caregivers.
Grief counseling and support.
Home health aides to assist with chores or activities of daily living.
Healthcare transportation.
Enroll today!
To enroll, contact the Patient Navigator at  (707) 923-3921 ext. 1246 or patientnavigator@shchd.org.