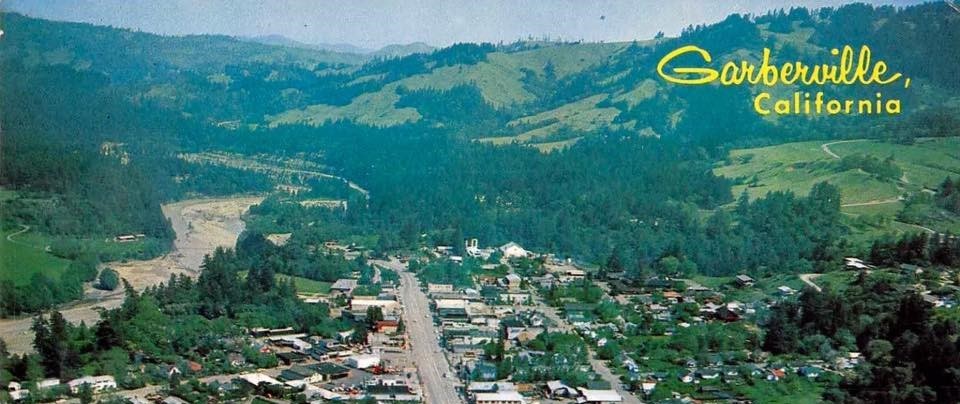 Our healthcare community goes way back
By Barbara Truitt,
Christina Huff has been a key player in healthcare-related community development since she arrived in SoHum over 40 years ago from the Bay Area.  She and her husband Steve Weissbluth have also been beneficiaries of local healthcare services.
Anaphylaxis 
Shortness of breath, rapid swelling, hives, rapid heartbeat, confusion, and vomiting are signs of anaphylactic shock, a life-threatening allergic response which can come on without warning. A few weeks ago while eating lunch, Christina suddenly began feeling these symptoms for the first time ever.
Within 20 minutes her husband Steve had brought her to our ER, where she was immediately seen by a physician and given a shot of epinephrine and other medications. Her symptoms began to subside right away. She was held for a few hours' observation, during which our nurses provided attentive care and comfort.
At a recent dentist appointment in Eureka, anaphylaxis struck again, this time a reaction to penicillin, which she's taken many times with no ill effects. Her dentist gave her benadryl and then called for an ambulance after Christina fainted, hitting her head on her way to the floor. EMTs gave her epinephrine en route to St Joseph's ER, where she was again held for a few hours' observation. Her experience there was very different, as St Joseph's ER was so crowded that she had to request ice for the egg on her aching head and ask for help getting her shoes off her very swollen feet.
In a follow-up appointment, our Clinic's Dr. Rucker explained the possible causes of her two episodes, prescribed an epi-pen for her to carry, and referred her to an allergy specialist.
Late-onset allergies, asthma, and dermatitis often strike elderly people who had been allergy-free.
Sepsis 
Christina's husband Steve also received life-saving treatment at our ER. As what appeared to be a flu worsened, Christina took Steve to our ER where they found he was suffering from sepsis, a life-threatening condition where the body's response to infection causes it to attack its own tissues and organs. It was a very stormy night, with road closures throughout the area. No ambulances were running, no helicopters flying. Steve spent over 12 hours in our hospital, stabilized with IV antibiotics and fluids, until he could be transferred by air to the Intensive Care Unit at Shasta Regional Medical Center in Redding.
Sepsis can be fatal within days, and treatment delays of even a few hours can dramatically increase the likelihood of long-term organ damage or death. Steve has fully recovered.
A career building Community 
In her 40+ years in SoHum, Christina has been instrumental in the formation, administration, and volunteer support of Redwoods Rural Health Center, the Family Resource Center, Cedar Street Apartments, Lost Coast Interpretive Association, and our Healthcare District.
Redwoods Rural Health Center 
Christina was part of the group of founders of RRHC, an effort spurred in large part by back-to-the-land settlers seeking support for the home births. Through the years she served in many roles, including two three-year stints as its administrator. A year and a half ago, she joined its board of directors because she is still committed to its mission "to provide… primary health care services… to all people without regard to social or economic status," emphasizing the client's right and responsibility to participate in health care decisions to meet the needs of the whole person: body, mind, and spirit.
Family Resource Center 
FRCs came about through state legislation in the mid-90s to provide healthcare and family support on school sites. RRHC partnered with the Southern Humboldt Unified School District for the initial grant which funded FRCs at South Fork, Casterlin, and Weott. Christina worked for the FRC nearly 20 years, first as a site coordinator and then as SHUSD's district coordinator.
Three years ago, after FRC funding had transitioned from State to County, Christina worked with our Healthcare District when it offered to take over the FRC's fiscal administration to ensure the continuation of the many school site programs and services provided by RRHC and others.
So Hum Community Healthcare District 
But Christina's association with the Healthcare District began long before that, shortly after its purchase of the Garberville Hospital from owners Roy Schmunk and Dr. Jerold Phelps. Funded initially by local property taxes, the District struggled following the 1978 passage of Proposition 13, which dramatically reduced school, hospital, and other special districts' funding.
Christina was active in the passage of the first SHCHD parcel tax nearly 40 years ago, as she has been with all its parcel tax measures since then.
For more information on SHCHD's Measure F, visit our table at the Community Health Fair May 4th in the Town Square.
Barbara Truitt, Former Foundation Director and Outreach Dept, Southern Humboldt Community Healthcare District