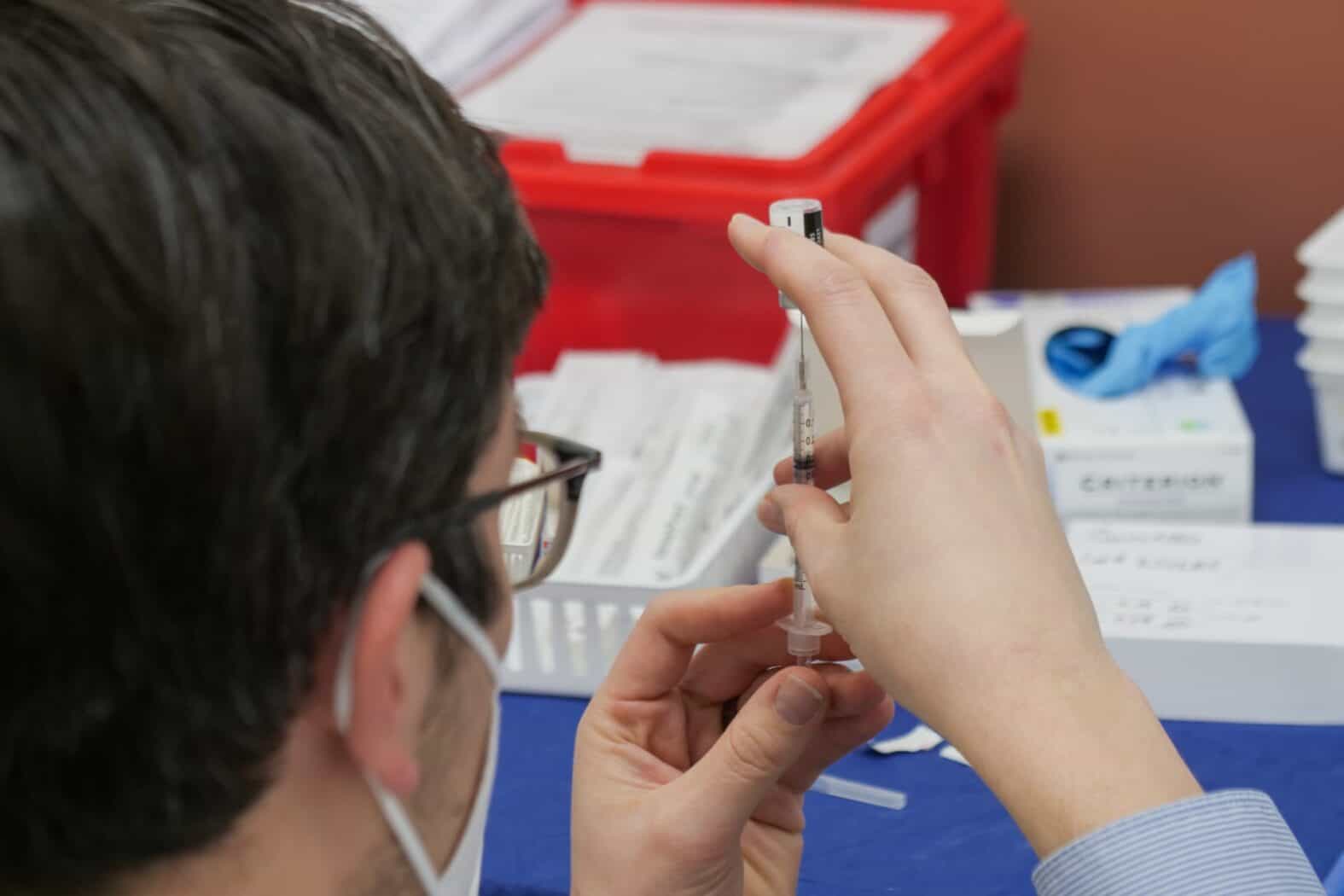 Episode IV: A New Hope
By Galen Lastko,
Photo by Steven Cornfield on Unsplash
Published in the Humboldt Independent on January 26, 2021
The Biden administration seems to be taking on COVID-19 before they've even had time to unpack, announcing sweeping overhauls in national policy to be rolled out against the pandemic. As reading about politics is known to have dangerous effects on mental health, I will be avoiding retrospection as much as possible: this is a good time for everyone to put on their forward-thinking goggles and get a little optimistic. Here's a quick look at what's coming down the federal pipeline since the changing of the guard.
Federal pipeline
Large piles of money are being shoved in the direction of those responsible for vaccine distribution.
Executive orders requiring masks and negative tests for different types of public transportation and an announcement that the United States will remain a member of the WHO and join a global health plan accompany the unveiling of the so-called "Biden-Harris plan to beat COVID-19", a public document available on the White House's website. Emphasizing the need to "listen to science" and "public health professionals," the document also underlines the need for transparency and accountability in government, including a proposal to implement a real-time database that citizens can use to track transmissions in their area.
The White House National Security Council Directorate for Global Health Security and Biodefense (too bad I don't get paid by the word), which was dismantled by the Trump Administration, is back in business, and a pathogen tracking program called PREDICT has also been revived. And in a move sure to delight the history buffs in the room, Biden has gone out to the shed behind what's left of the Rose Garden to dust off the ol' Defense Production Act of 1950, which will be used to facilitate getting supplies, vaccines, and necessities where they need to be to fight the pandemic. Insert your favorite "Joe Biden is old" joke here. Meanwhile, large piles of money are being shoved in the direction of those responsible for vaccine distribution, hopefully abating the growing concern of shortages and other hang-ups in the supply chain. There's plenty of details to sort out as well as the whole part where all this stuff gets implemented, but things are at least in motion.
Not over yet
Some new strains have popped up with increasing frequency in the United States.
As far as the disease itself is concerned, it would be a little reckless to say the worst is over. Some researchers have claimed that COVID-19 has peaked, as overall cases and deaths are down in some states, and new cases dropped a notable 11% over the past two weeks. Taking this as a sign of a more significant trend can be risky, however. Some of the new strains we talked about a few weeks ago have popped up with increasing frequency in the United States, and rumblings about whether or not there could be a vaccine-resistant strain of COVID-19 have been inconclusive, according to a UCSF study. Still, Dr. Anthony Fauci has gone on the record claiming that some strains may be more resilient to the effects of vaccination. And while more and more sophisticated and effective vaccines are constantly in development, there's nothing certain about a biological arms race with a contagious pathogen. We'll just have to wait and see.
Which is, of course, where we've been this whole time. Just because trumpets are blaring over in Washington, the reality of life for most of us has changed very little and will likely remain a secluded affair for the foreseeable future. While we should celebrate the heightened awareness of our leaders, there's not exactly dancing in the streets scheduled anytime soon. We still need to focus on our own health, mental and physical, and on taking care of our loved ones, and we're still wearing masks, socially distancing, and washing our hands every time we turn around, and we're still reading articles telling us not to get too hopeful. But I'm as confident as anyone that the human ingenuity and determination that brought us this far will start putting this pathogen in its place, and if the government is down to help, then by all means.
Stay safe, everybody.
Galen Lastko, submitted on behalf of the SoHum Health's Outreach department.