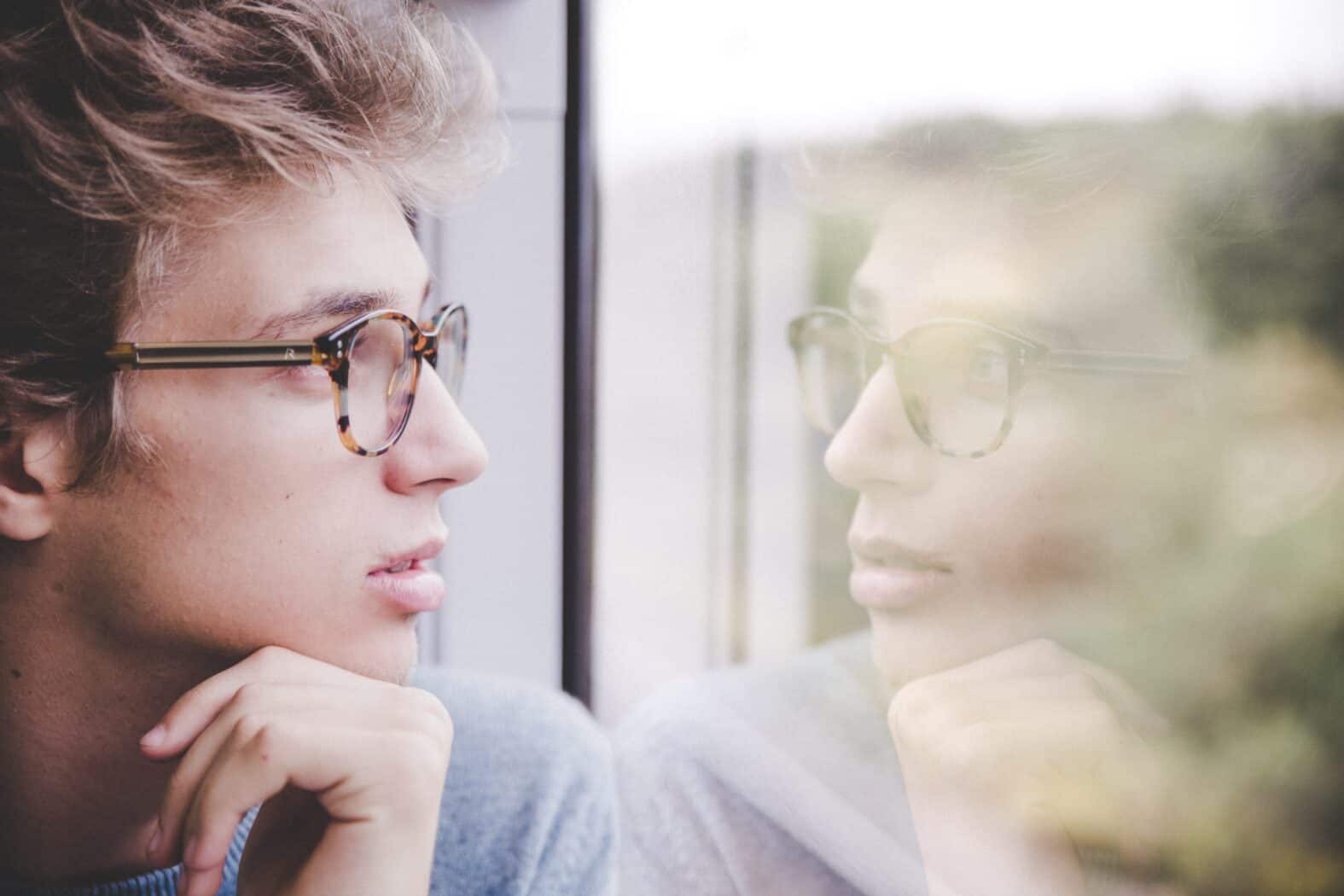 COVID on the Brain
By Galen Lastko,
Photo by Laurenz from Unsplash
Published in the Humboldt Independent on September 21, 2021. 
This isn't going to be a fun one. Honestly, if you've had enough COVID this week, skip it. I won't take it personally.
Recent Numbers
…we've been hit hard in recent months.
One in 500 Americans have died so far from the COVID-19 pandemic, which is now estimated to have killed more Americans than both World Wars combined. The national vaccination rate has slowed to a leisurely crawl as our civilization struggles to reconcile science and Facebook. Case numbers are simmering since the disasters of August, and the holidays are fast approaching. California has exceeded an 80% vaccination rate for adults, a number which Humboldt seniors can claim, but locally the younger generations have plenty of catching up to do: only 45% of Humboldt twenty-somethings were vaccinated, according to current monthly data. Like many other counties and states with around a 50% total vaccination rate, we've been hit hard in recent months.
COVID meets Cognition
…allegedly impacts COVID patients regardless of whether or not they were hospitalized.
More understanding of the long-term effects of COVID-19 has predictably arrived the longer we've dealt with it, and studies into the potential cognitive side effects of the coronavirus are yielding worrisome if inconclusive results. Studies currently indicate that up to 30% of COVID-19 patients suffer from some kind of mental side effects after catching the virus, and some of the symptoms last months after an infection. Up to 50% of patients hospitalized with severe COVID-19 were unable to care for themselves or return to their job six months after being infected, according to a July study, and some patients with no other previous neurological symptoms experienced seizures and/or strokes while hospitalized. Furthermore, 85% of those affected by "long" COVID reported a diminished capacity to make decisions, solve problems, and perform other basic mental tasks, and this so-called "brain fog" allegedly impacts COVID patients regardless of whether or not they were hospitalized.
While it is unlikely that COVID-19 can directly infect the brain, it could be present in the brain's blood vessels, some research suggests. The slightly more frightening reality is that COVID is affecting the nervous system remotely. It's possible that inflammation of the brain caused by COVID could be responsible, or a faulty immune system response. Some researchers found that special immune cells in the brain stems of some COVID patients were going rogue and attacking healthy parts of the brain instead of performing their usual janitorial duties. This can directly impact the circulatory and respiratory systems of patients, many of whom were never even hospitalized with the virus. If you've been infected with COVID (or think you might have been) and are suffering from related cognitive or neurological issues, do not hesitate to contact your health care provider.
Environment and Lungs
…take care of each other.
And of course, the smoke isn't doing anyone any favors at the moment. If you're working or spending time outside in these conditions, you're exposing yourself to all manner of potentially gnarly particulates – the last thing anyone wants right now. Pregnant women, children, the elderly, and anyone with lung problems are especially susceptible, so stay indoors whenever possible. Keep indoor air clean by running your air conditioner with the fresh air intake closed and a clean filter, and try to avoid burning candles, making fires, or cooking indoors, which will further pollute the air. Any lingering irritation of the skin, eyes, nose, mouth or throat due to exposure to smoke particulates are worth talking to a healthcare professional about, as well as shortness of breath, fatigue, or headaches. Stay out of the smoke whenever possible, and take care of each other. We've got a ways to go yet.
Submitted on behalf of the SoHum Health Outreach Department
Galen Lastko, submitted on behalf of the SoHum Health's Outreach department.