Vacancy on SHCHD Governing Board
By Angela Snelbaker,
Gary Wellborn announced his retirement from the Southern Humboldt Community Healthcare District (SHCHD) Governing Board at its meeting on Sept 21, 2017, effective October 11, 2017.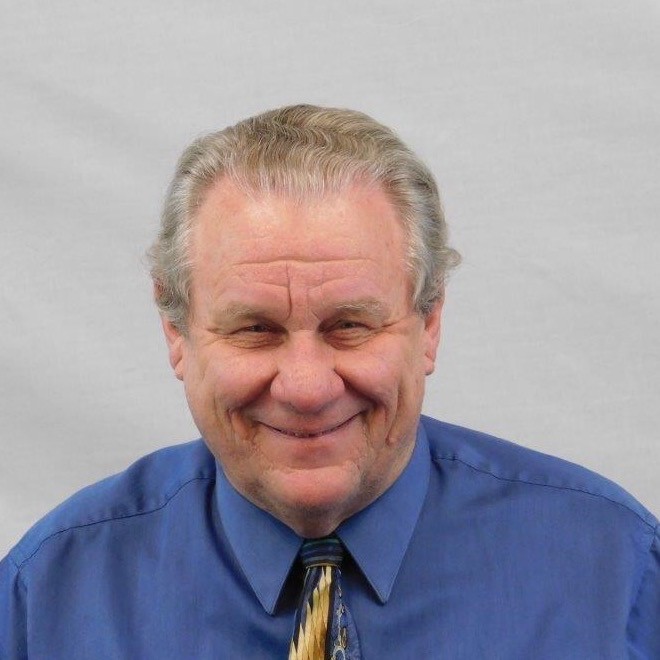 The Board is now seeking to fill the vacancy created by Gary's resignation. Since this has occurred three years into Gary's four-year term, the appointee will serve for the remainder of his term of office. Then the seat will come up for election in November 2018 if more than one person is seeking the seat.
This seat is an excellent opportunity for someone to help shape the future of our community. For the last several years, SHCHD Governing Board elections have been rare because if there are only as many candidates as there are open seats, then no election is held.
To serve on the Board, one must be a resident and a registered voter within the SHCHD's boundaries. As a representative of the community, a governing board member's core responsibility is to be actively involved with fellow board members in setting the direction of the District to serve our community's best interests. Specific duties include attending monthly board meetings and occasional special meetings, serving on at least one board committee, and participating in twice-annual strategic planning meetings.
Board members also work closely with the CEO to maintain the District's commitment to its vision and mission while remaining true to its core values. Our vision is to empower individuals to live longer, healthier lives through the use of information, relationships, and technology. Our mission is to provide high-quality local medical services, to engage community members with education, activities and lifestyle opportunities which promote optimal health, and to assist our patients in navigating access to services throughout the health system.
Board members also work closely with the CEO to maintain the District's commitment to its vision and mission while remaining true to its core values.
Gary is an outstanding example of a public-spirited community member who is ideal for this kind of board service. He has been an active volunteer in our community since moving here 18 years ago. After several years of service on the District's Finance Committee, he was elected to the SHCHD Governing Board in November 2010. While continuing on the Finance Committee, Gary has served the District in various other capacities over these last seven years, including stints as Board President and as the Board's representative to both the county-wide Medical Advisory Committee and the Southern Humboldt Emergency Preparedness Team. Gary has also been active in several other community health and safety efforts, including the local Amateur Radio Club (SHARC) and the Office of Emergency Services of the Humboldt County Sheriff's Department, as well as nearly a decade of service on the Healy Senior Center Board.
Gary and his wife Shon Wellborn, who retired early this year from her position as long-time President and CEO of the Community Credit Union of Southern Humboldt, are moving soon to Prescott, Arizona. Gary has been an extremely valuable member of the SHCHD team, and the SHCHD Board and Staff thank him for his service and wish them both well in their future endeavors.
Current board members are Corinne Stromstad, David Ordonez, Alison Rivas, and Jack Foster. Like Gary, Corinne had served for several years on the Finance Committee before joining the Board nearly 20 years ago. She currently serves as Board President, Chair of the Finance Committee, and as a member of the Board's Policy and Community Outreach Committees. She is also an SHCHD representative to the Northern California Healthcare Authority. Dave Ordonez, elected to the Board in 2012, serves as Vice-President, Secretary, and Board Spokesperson as well as on the Board Policy and Community Outreach Committees and the Facility Advisory and Earthquake Retrofit/Hazard Mitigation/Disaster Preparedness Committees. Alison Rivas, MSOM, L.Ac, is a licensed acupuncturist and small business owner who has been on the Board since 2014. She served a stint as Board President and is also an SHCHD representative to the Northern California Healthcare Authority. The Board's newest member is Jack Foster. Appointed in March of this year, Jack's seat will be up for election in November 2018.
If you are interested in applying for the vacant governing board seat, call the Board's Administrative Assistant Susan Gardner at 707-923-3921, extension 276.
Angela Snelbaker, former Outreach Department Manager for SHCHD, including Jerold Phelps Community Hospital, Emergency Room, Lab, X-Ray, and Clinic.