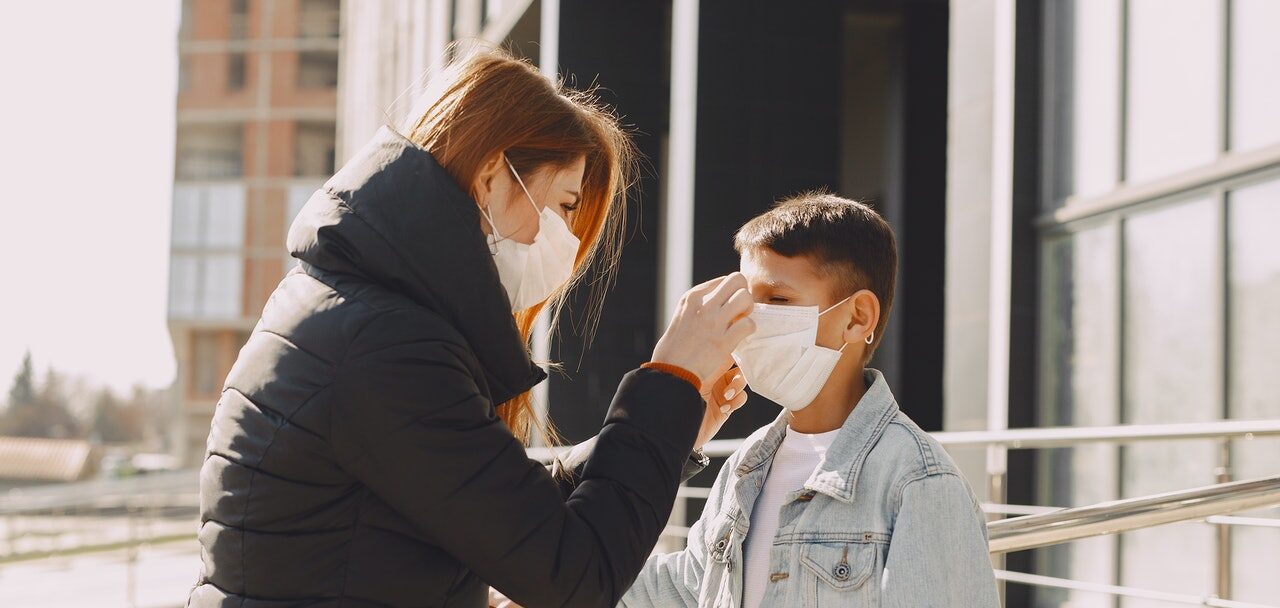 Surge Protection
By Ann Constantino,
Photo by Gustavo Fring from Pexels
Published in the Humboldt Independent on October 27th, 2020 
Nine months into the pandemic, with winter approaching, we anticipate the expected surge in COVID-19 cases much better prepared than we were for the initial outbreak. Case numbers are already climbing in parts of the US.
We know much more about what works to prevent infection, such as social distancing and mask-wearing, and what doesn't, such as crowded indoor events and prolonged contact with a carrier when masks are not worn. We have also gotten much better at treatment as the new disease is better understood. Hospitalization deaths are down from 25% to under 10%.
Communities surrounding a given school can have a huge influence on how well the disease is managed within the school setting.
Interestingly, K-12 schools, which were anticipated to possibly be a big part of the fall surge, do not appear to be transmission hubs themselves as yet, although the communities surrounding a given school or district can have a huge influence on how well the disease is managed within the school setting.
So, as case numbers rise in the midwest and southern regions of the US, as well as in Spain, the UK, and France, indicating that rapid spread is occurring again, how can we use what we've learned to refine and improve our response this time around?
A new study that has been circulated as a pre-print but not yet peer-reviewed or published suggests that mask-wearing can reduce the chance of transmission by 80%. Research on other airborne diseases has already proven mask-wearing to be an effective prevention measure.
If we want to take our cues from countries that have kept their death rates below 50 per one million inhabitants (the US counts 600-700 deaths per one million inhabitants), then we would include a number of other strategies. Learning from our own experience, varied as it may be in the US, would involve a comprehensive, cohesive, and transparent scientific assessment of cases and their outcomes with consistent collection of data. People will feel safer moving into life-with-COVID when supported by data that upholds policies developed to minimize risk to everyone.
Keeping numbers down
Here are some steps taken round the world and proven to be effective at keeping case numbers down, and that could stave off what is feared most about a winter surge: hospitals becoming overwhelmed, forcing doctors to decide who gets treatment and who doesn't.
Readily available, free, rapid-results testing would help ensure that no one could spread the disease unwittingly. We now know that many transmissions occur through asymptomatic carriers. If testing were easy and routine for essential workers, school kids, and staff, or anyone who for any reason suspects they may have been exposed, clusters of contagion would be rapidly identified before they had a chance to become significant outbreaks.
A concerted uniform response to positive tests would automatically lead to thorough contact-tracing and quarantining of all close contacts of infected persons. While there is resistance to this because of perceived privacy issues, in countries where it has been effective in stopping the spread, it has been accepted by the populations in the spirit of sacrifice by the individual for the good of all.
When potentially infected persons are identified through contact tracing, some countries have supported quarantining by providing housing, food delivery, and other services to ensure that contacts are minimized until the quarantining period is over.
Schools would need to be completely supported by clear policies that are universally implemented to provide protection for students and staff. In many countries, and in some parts of the US, schools have begun to reopen with in-person instruction. It is still not known how good children are at spreading the disease, but it is definitely known that they rarely develop serious illness or die from it. The safety of school staff is a bigger concern.
Returning to the classroom
To be able to get back into the classroom safely it would take a large financial investment at a time when education has suffered devastating budget cuts due to loss of state revenues. Money would be needed for protective equipment, additional staff to conduct testing and follow-up on results, more custodial time for sanitizing of classrooms, changes in food distribution and consumption, improvements to ventilation systems, etc.
New York City schools, one of the largest school systems in the world, has had surprisingly good results sending kids back to in-person school by implementing many of these guidelines.
Out of over 16,000 tests conducted after the first three weeks of modified in-person instruction, there were only 28 positive results, 20 of which were staff. Policies are in place to temporarily close classrooms or even entire schools, depending on the number of positive tests.
Other models similar to New York's are working well in the US and internationally, as long as masks, fast and frequent testing, distancing, contact-tracing, and quarantine are strictly implemented.
Less caution was used in school reopening and serious outbreaks have occurred causing schools to reclose.
New York City had survived the devastating experience of over-crowded hospitals and terrifyingly high death rates last spring, leading to the most cautious approach to school reopening.
However, in areas less affected by the pandemic so far, and in some cases where mask-wearing and social distancing have been resisted and sporadic, less caution was used in school reopening and serious outbreaks have occurred causing schools to reclose.
Salt Lake City Schools had a mask mandate but left all testing up to families and did not impose strict distancing or other social guidelines. Even as public case numbers were rising dramatically about the time schools reopened, the school board decided to ignore state guidelines and kept schools, including their athletic competitions, open despite the outbreaks. Now at least one teacher has ended up on a ventilator and several high schools and middle schools have had emergency closures, with all students forced to learn from home.
With every school district in the nation virtually left on its own to decide how to respond to a global public health crisis, the surging case numbers in the midwest and south of the US as the cold weather approaches do not bode well for containment of the disease.
According to  Dr. Ashish Jha, dean of the Brown University School of Public Health, "There should be clear guidance — whether it's Department of Education, or C.D.C., or ideally a combination — so that you don't have every school district in America with different thresholds, different approaches, different measures."
As public schools can be seen as a kind of barometer for the health of society, and as access to education is an underpinning of a democratic system, this virus has highlighted the many inequities in US schools with more affluent districts finding the funds to open safely with the trust of staff at one end of the continuum and less wealthy districts at the other, piece-mealing their way back into service, leaving staff feeling unprotected and parents unsure of what will happen when someone gets infected. The gap between rich and poor widens. Getting funding and comprehensive mandates for basic safety protocols, and then allowing districts to tailor those mandates to their specific needs would go a long way toward quelling the surges that may have a lot less to do with actual school settings, but more to do with the communities served by those districts.
We must be willing to provide the funds and vigilance to give every citizen their best chance to survive and thrive.
When a school's community is not on board with masking, testing, tracing, and quarantining, there's a much bigger chance a sick kid will be sent to school.
If we are to learn to live with this disease, whose death rate seems to be shaking out to about .6%, still ten times higher than influenza, then we must be willing to provide the funds and vigilance to give every citizen their best chance to survive and thrive.
Ann Constantino, submitted on behalf of the SoHum Health's Outreach department.