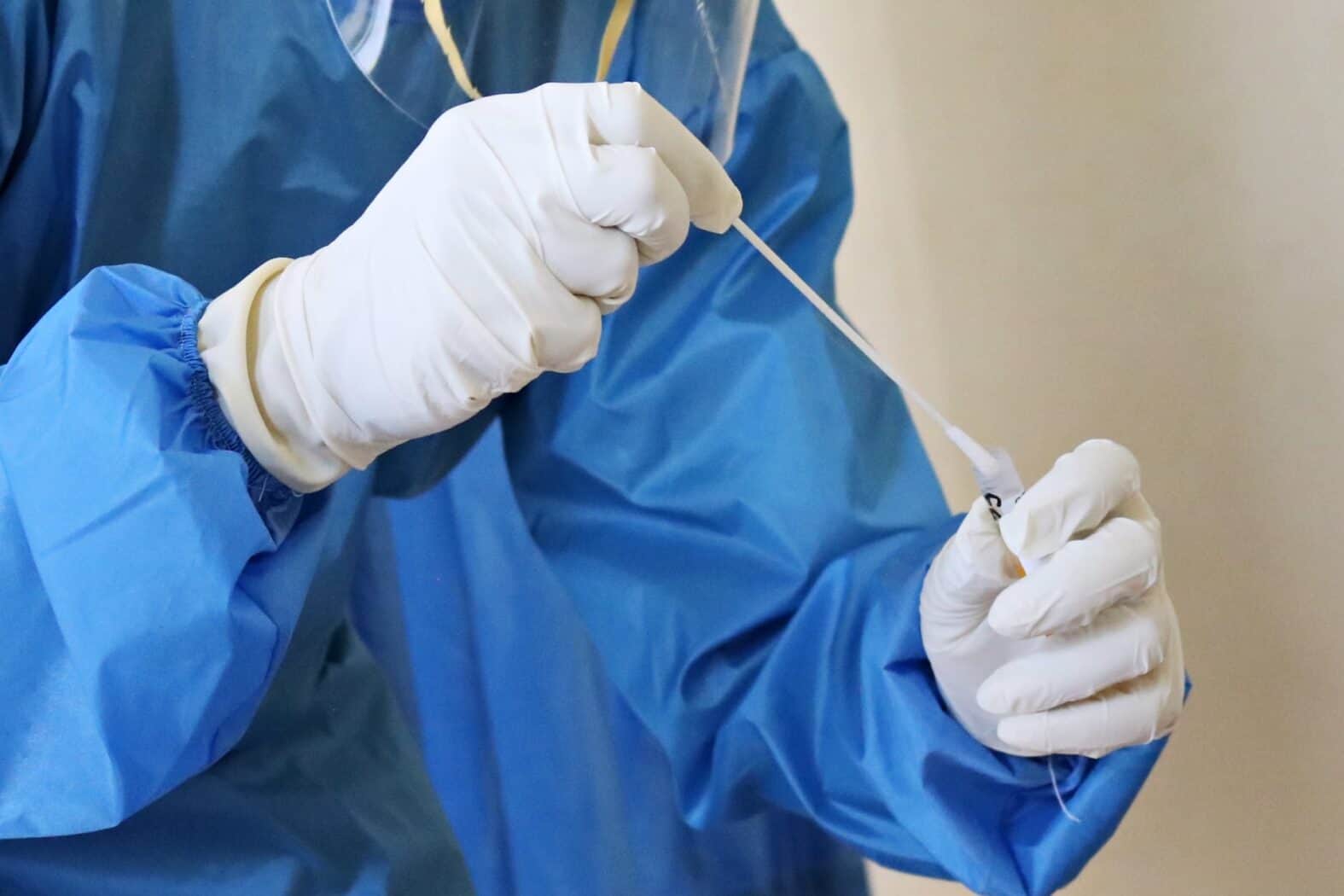 Make a New Plan Stan
By Ann Constantino,
Photo by Mufid Majnun on Unsplash
As the anticipated surge in COVID-19 cases spreads across the US, scenes of last spring's initial wave are being revisited: refrigerated trucks for excess bodies, exhausted medical personnel reusing personal protective equipment at their own peril, hospitals shipping critical patients to other locations because of overcrowding, and closure of indoor gathering spots, businesses, schools, and places of worship.
Gathering inside for periods longer than 15 minutes is assumed to be the source of this recent overwhelming wave of infection.
Some governors once resistant to mask and social distancing mandates, are changing their minds. As the holidays approach, public health officials are begging families to keep gatherings small, or to avoid mixing indoors with anyone outside their household bubble. Now known to be the most risky setting for transmission of the disease, gathering inside for periods longer than 15 minutes is assumed to be the source of this recent overwhelming wave of infection as the weather cools and less socialization is happening outside.
Even as two promising vaccines may begin to roll out this winter, there is as yet no funding for the infrastructure of distribution and no plan for who will get the vaccines first. It is not yet known how long immunity may last with either vaccine, so while some level of immunity may be attained in the short term, no long term economic recovery can as yet be based on the availability of a vaccine.
With the United States continuing to carry the most cases and most deaths in the world, US voters elected a presidential candidate who ran on the idea of getting the disease under control in order to bring back a strong economy. Joe Biden has already announced a slate of policy points he intends to activate as soon as he is in office and he has appointed a brand new Coronavirus Task Force to provide scientific input and bolster his efforts.
Here is his six-point plan
Set consistent, evidence-based guidance to stop outbreaks. Biden intends to charge the CDC with setting up a national framework that, while encouraging states to be more unified in containment measures, would allow for community-specific guidance regarding closures and personal habits appropriate to the level of disease within that community. Biden favors mask-wearing and his campaign stated that 100,000 lives could have been saved had masks been worn universally from the beginning of the pandemic. He will encourage governors to institute state mask mandates.
Seriously ramp up testing. Biden's goal is to ensure that all Americans have access to regular, reliable, and free testing. He wants to double drive-through testing hubs, and invest in next-generation testing kits that can be used at home and deliver much faster results than many Americans are now waiting for. Such waiting periods are blamed for significant spread from asymptomatic carriers.

Establish a U.S. public health jobs corps. By creating a workforce of 100,000 Americans trained to contact trace as well as provide other services in communities where infection rates are overwhelming local healthcare facilities, Biden hopes to close the gaps where people are struggling with pandemic-caused public health crises like food insecurity, loss of child-care, lack of health education, etc.
Help people get health insurance. Millions of Americans lost their employer-provided health insurance as the pandemic cost them their jobs. Biden's proposal would cover 100% of COBRA costs for the duration of the pandemic, allowing those workers to remain insured. He would also expand the Affordable Care Act to allow premium subsidies to higher income levels and he would lower the MediCare enrollment age to 60. He also intends to allow open enrollment periods to assure citizens more opportunity to sign up for insurance outside the usual narrow annual windows.
Create a caregiving workforce. A $775 billion plan, to be paid for over ten years by roll-backs on tax-cuts in the wealthiest income brackets, would create a care-giving workforce to address the needs of both preschoolers and elders, millions of whom have seen their standards of living and access to care suffer under the economic downturn of the pandemic's course. This traditionally underpaid and under-supported class of workers would have improved training, benefits, and protections.
Bolster resources for vaccine distribution and PPE production. Biden will use the Defense Production Act to ramp up manufacture of severely lacking personal protective equipment and provide the funding and infrastructure support states are asking for to plan for vaccine distribution. It is one thing to manufacture 300 million doses of vaccine, but a hugely complex task to distribute and administer them.
Apart from these policy points, Biden has named 13 experts to his new Coronavirus Task Force. The panel includes a wide range of doctors, academics, and public health professionals who Biden says will "help shape my approach to managing the surge in reported infections; ensuring vaccines are safe, effective, and distributed efficiently, equitably, and free; and protecting at-risk populations."
The panel is 38% female and 69% under-represented minority in its make-up to help address the disease's disproportionate detriment to those populations. The group has met twice already, once with Biden and Vice-president-elect Kamala Harris and once on their own. Task force member and UCSF Doc Robert Rodriguez is optimistic about the group and says they will be ready to hit the ground running on January 20.
The Task Force
The panel is 38% female and 69% under-represented minority to help address the disease's disproportionate detriment to those populations.
David Kessler, co-chair, former FDA commissioner
Marcella Nunez-Smith, co-chair, Yale associate dean for health equity research.
Vivek Murthy, co-chair, former surgeon general
Luciana Borio, former assistant FDA commissioner 
Rick Bright, former BARDA director 
Zeke Emanuel, former Obama administration health policy adviser
Atul Gawande, Brigham and Women's hospital professor of surgery 
Celine Gounder, NYU Grossman School of Medicine assistant professor
Dr. Julie Morita, former Chicago public health commissioner 
Michael Osterholm, director of the Center for Infectious Disease Research and Policy at the University of Minnesota
Loyce Pace, executive director of the Global Health Council
Dr. Robert Rodriguez, UCSF emergency medicine professor
Eric Goosby, former Ryan White Care Act director
With this new cohesive plan taking shape at the federal level and the possibility of two vaccines becoming available early next year, we are now more than ever, in this together. Together we will find our way to drawing this dark chapter in our society's history to a close.
Ann Constantino, submitted on behalf of the SoHum Health's Outreach department.